The world's population is ageing.  This phenomenon has significant implications for almost all sectors of society, including the demand for goods and services and the labour and financial markets.  It is crucial to note that the ageing population is predominantly female, known as feminization of older populations, as women have a greater longevity in comparison to their male counterparts.
According to the UN, at the global level in 2010-2015, women's life expectancy at birth exceeded that of men by 4.6years.¹ Yet, we remain largely unaware of the challenges women encounter.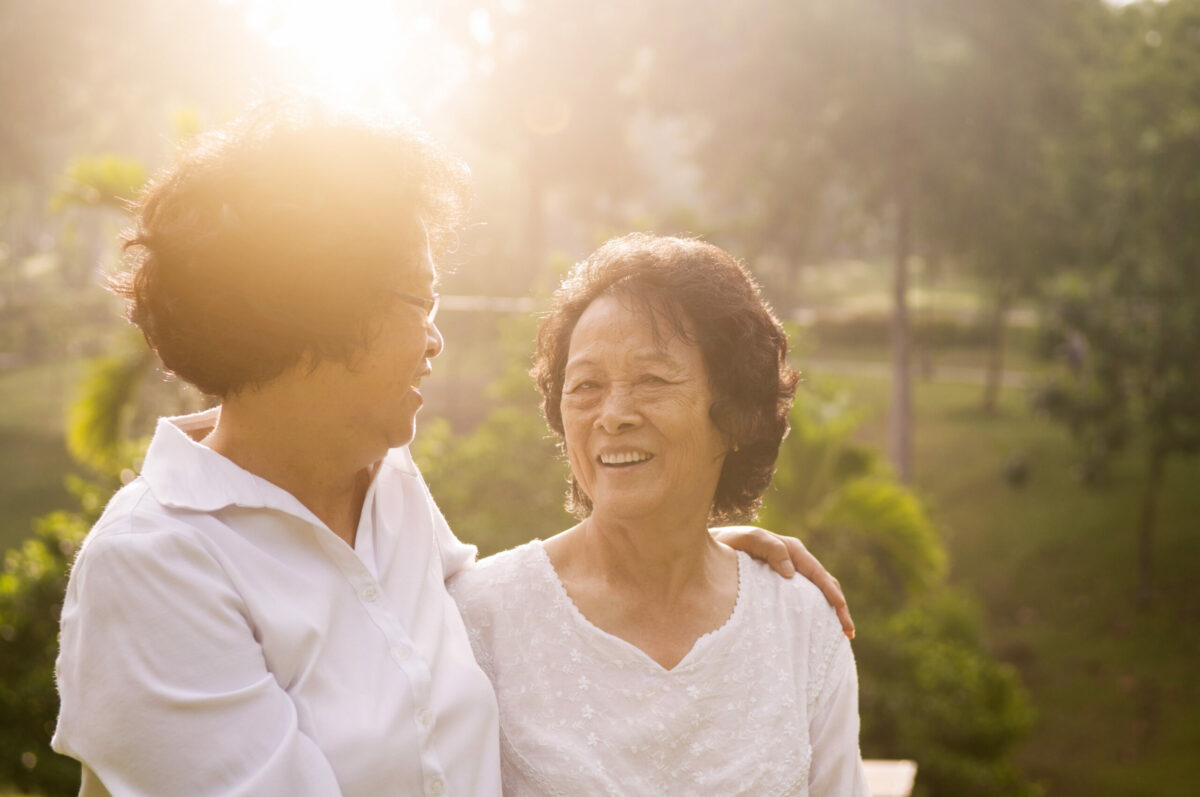 Older women suffer significant gender and health inequities.  In both developed and developing worlds, older women continue to endure the consequences of poor nutrition, as well as inadequate access to health care and support systems.  These health issues are further compounded by socio-economic inequities women face throughout their life.  Although they tend to live longer than men, older women are more likely to face poverty and struggle to meet their basic needs.²  Older women are also likely to experience more social isolation because they have a higher chance of becoming widowed and to live alone.³ 
As demonstrated, ageing takes a greater toll on women.  There is a disproportionately higher rate of disability and chronic illness in later life in women and, in most cases, they do not have anyone to provide them with care when they need it.(4)  Due to increasing dependency on caregivers, along with neglect, violence, psychological abuse, and violation of personal rights, the quality of life of older women declines.(5)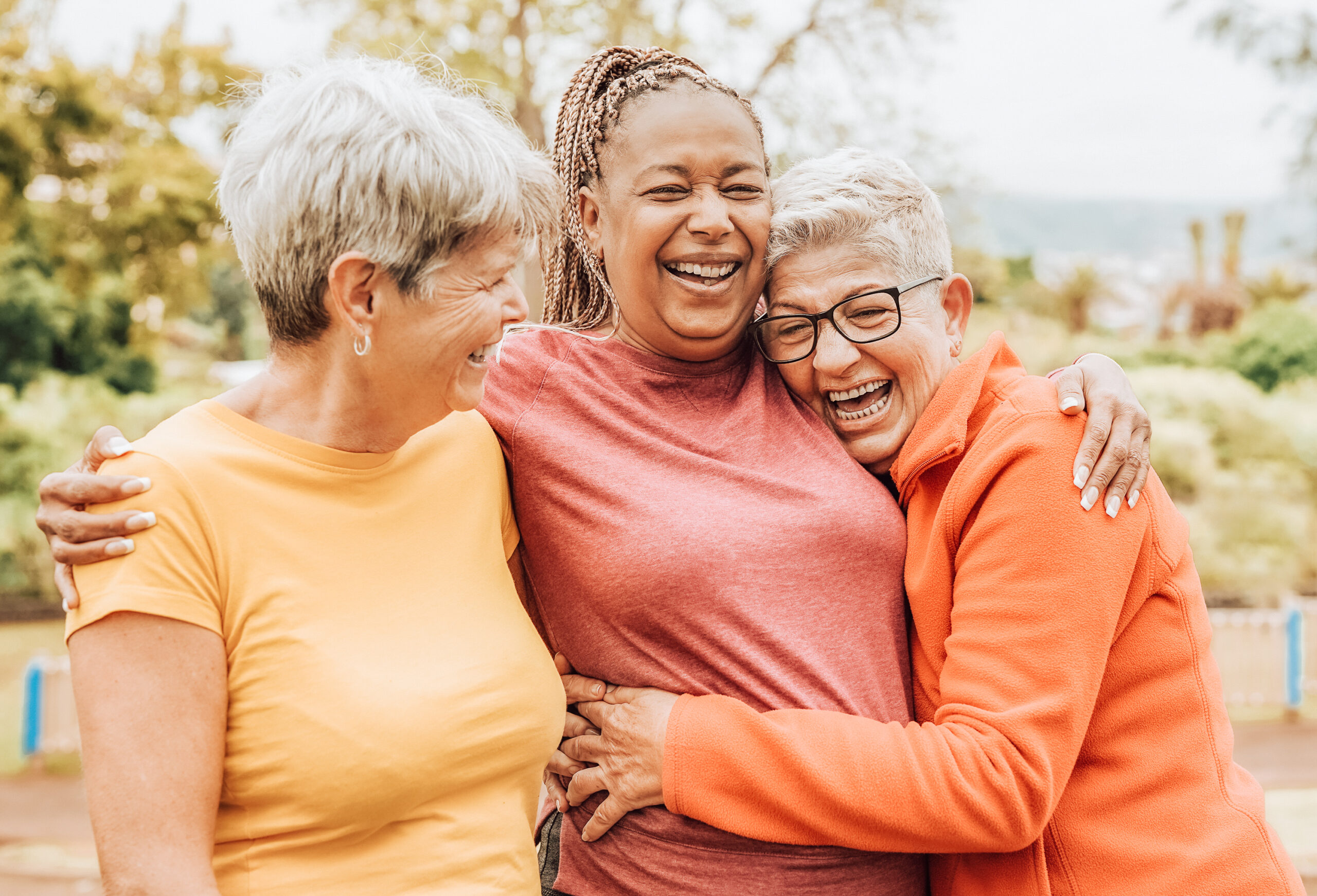 Although older women remain invisible to policymakers, it is crucial to understand the importance of their contributions to the society.  Older women have the potential to create social capital and can contribute largely to family and community health.(6) 
For instance, they serve as unpaid contributors in many parts of the world, acting as caregivers, confidants, mentors, volunteers, grandparents, and sometimes great grandparents; thus, bolstering intergenerational ties.
Despite studies on ageing, there is limited attention on gender discrimination among older adults and even less literature on the study of women and gerontology (i.e. the interconnectedness between gender and ageing).  However, these studies have concluded that experiences of women, and older women in particular, are shaped by inequalities.  Therefore, the impact of ageing on women and their quality of life requires further analyses.  It is just as important to raise awareness about the current societal structures that are discriminatory and non supportive of older women.
To ensure that older women do not continue to be invisible or neglected and their autonomy and economic stability is not jeopardized, there is a need for a society that recognizes and values their contributions, regardless of age and gender.
United Nations. World Population Ageing [highlights]. [cited 2022 Aug 10]; Available from: https://www.un.org/en/development/desa/population/publications/pdf/ageing/WPA2017_Highlights.pdf
Gornick JC, Munzi T, Sierminska E, Smeeding TM. Income, Assets, and Poverty: Older Women in Comparative Perspective. https://doi.org/101080/15544770902901791 [Internet]. 2009 Apr [cited 2022 Aug 9];30(2–3):272–300. Available from: https://www.tandfonline.com/doi/abs/10.1080/15544770902901791
Golaszewski NM, Lacroix AZ, Godino JG, Allison MA, Manson JE, King JJ, et al. Evaluation of Social Isolation, Loneliness, and Cardiovascular Disease Among Older Women in the US. JAMA Network Open [Internet]. 2022 Feb 1 [cited 2022 Aug 9];5(2):e2146461–e2146461. Available from: https://jamanetwork.com/journals/jamanetworkopen/fullarticle/2788582
Follow-up to the Fourth World Conference on Women: emerging issues, [Internet]. [cited 2022 Aug 9]. Available from: https://www.un.org/womenwatch/daw/csw/aging.htm
Lang G and Enzenhofer, E. Quality of life of older women with dependency and abuse experience. Zeitschrift fur Gerontologie und Geriatrie [Internet]. 2013 Jan [cited 2022 Aug 9];46(1):27-34. Available from: https://pubmed.ncbi.nlm.nih.gov/22538785/
Boneham MA, Sixsmith JA. The voices of older women in a disadvantaged community: Issues of health and social capital. Social Science & Medicine. 2006 Jan 1;62(2):269–79.