Thank you to all of the 16th Global Conference on Ageing Partners for their support.
The IFA is proud to be supported by an international network of partners and is committed to creating an environment that enables older people to do what they value through a deeper evidence-based understanding.  The conference will feature prominent experts presenting and discussing critical issues within the field of ageing.
 As a trusted partner please consider this package your Save the Date and invitation to participate in the 16th Global Conference on Ageing.  While the work of the IFA is much more than a global conference, it has and will continue to be one of the most important platforms through which knowledge is exchanged.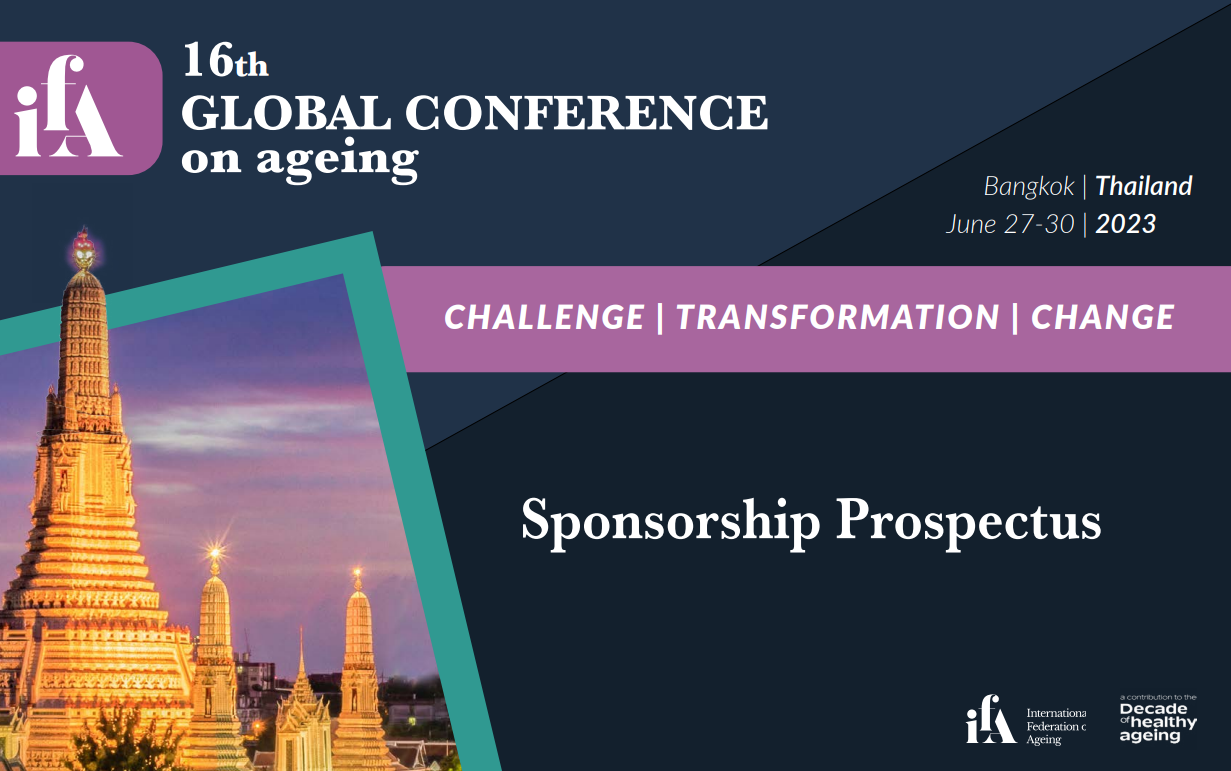 In crises, as in the fight for change, we are not all equal. Some of us have advantages, due to our socio-economic background, our access to education, our citizenship, our gender, or our race. For others the journey for change is ever more complex and requires tenacity, courage, and conviction. Yet, many of us can have significant influence, including within our organisations.
Social Media Kit
The IFA has created the following Social Media kit for organizations, partners and sponsors help us promote the 16th Global Conference on Ageing.

Caption:
Join @IFAgeing at the 16th Global Conference on Ageing and be a driver of change to help influence and shape policy that improves the quality of life of current and future generations of older people: https://www.ifaconf.ngo #IFA #IFAGlobalConf #HealthyAgeing

Caption:
Join @IFAgeing at the 16th Global Conference on Ageing and be a driver of change to help influence and shape policy that improves the quality of life of current and future generations of older people: https://www.ifaconf.ngo #IFA #IFAGlobalConf #HealthyAgeing

Caption:
Join @IFAgeing at the 16th Global Conference on Ageing and be a driver of change to help influence and shape policy that improves the quality of life of current and future generations of older people: https://www.ifaconf.ngo #IFA #IFAGlobalConf #HealthyAgeing