Being a sponsor at the IFA 16th Global Conference on Ageing is about being part of challenging the norm, transforming the ordinary and being the change 123.  The IFA 16th Global Conference on Ageing is a platform to share knowledge, create opportunities for cross sector, cross disciplinary partnerships, and to communicate and drive policy change from the local to global to local.
The conference themes supported through sponsorship are purposefully selected to shine a light on issues that are not often prioritized and actioned in policy dialogue such as older women, maintaining and improving function, immunization for all ages, age-friendly environments and digital technologies and practice which are embedded in future intergovernmental and national agendas.
Sponsorship incentives are varied but include company name and logo on signage and program, logo and click-through to company website on Conference website, complimentary IFA membership, verbal recognition of support during opening plenary session, and more.
As a start please download the varying opportunities available, with options to tailor packages for your strategy and budget.  To discuss ideas and opportunities please contact Mr. Greg Shaw via e-mail.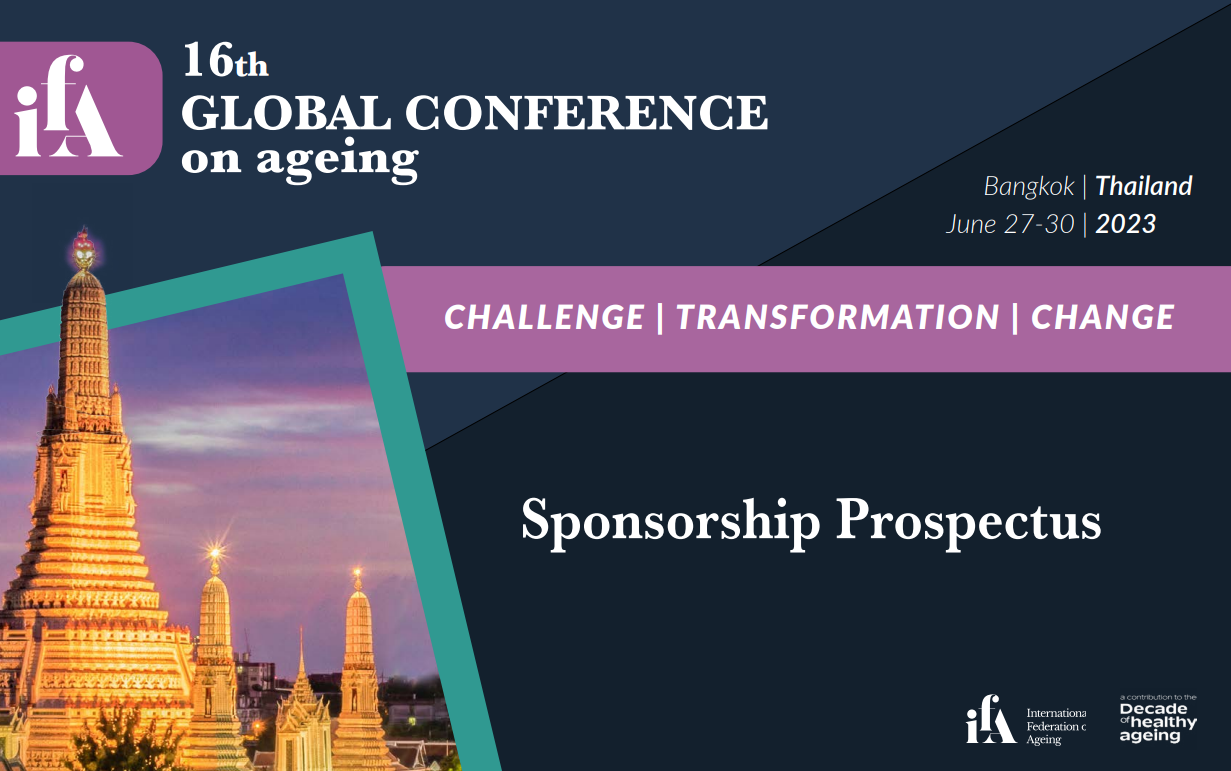 In crises, as in the fight for change, we are not all equal. Some of us have advantages, due to our socio-economic background, our access to education, our citizenship, our gender, or our race. For others the journey for change is ever more complex and requires tenacity, courage, and conviction. Yet, many of us can have significant influence, including within our organisations.